Witness History in
Selkhet Papyrus
For over 30 years, Selkhet Papyrus has been the leading source of handmade Egyptian papyrus.
We have branches in both Luxor and Hurghada, and we ship our paintings worldwide. Our goal is to give you an experience that will transport you back to Ancient Egypt, where you can enjoy the beauty of this ancient art form. We have many different types of paintings available, including Christian and Islamic paintings. All of our work is handmade by famous Egyptian artists at our facility, allowing us to create pieces that are truly one of a kind. Whether you are looking for a gift or simply want to learn more about this ancient history, we invite you to visit us at our locations in Luxor & Hurghada so that we can show you how papyrus is made and watch our artists paint hieroglyphs just as they were done thousands of years ago!
The Founders
Selkhet Papyrus was founded by Naem Gerges, who started the first gallery in Luxor back in 1995. With over 40 years of experience in the tourism industry.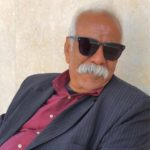 We aim at Selkhet Papyrus to provide the highest level of hospitality. and the unique models that make Selkhet Papyrus stand out from other papyrus sellers.